Over the weekend, while eating breakfast at my favorite diner, I saw two elderly women rise from their seats in the booth next to me and embrace each other in an extended hug while saying those words to each other. This simple combination of gesture and word, this display of authentic friendship, stopped me in the middle of my meal.
It's not like I had never seen this before. I see similar scenes nearly every day as I travel around the city. It's not like I had not participated in a similar exchange before. For my entire life, I have been fortunate to have a small but strong circle of friends who nourish and nurture my spirit.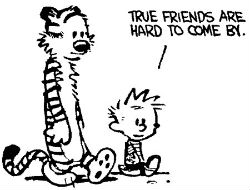 Yet there was something about seeing these two women, whose hands had earned love lines from Father Time and whose eyes had seen much more than mine, that made me reflect on their words.
"Thank You for being here."
It's cliché now to talk about how much technology has changed friendships and relationships. This is not a soapbox speech about how "everyone just stares at their phones nowadays".
But it does feel like it has become harder to express our appreciation for others, even those closest to us. We are good at the shout-out, the social media tag, the
, the
, and the
  … but I wonder about our ability to express love, appreciation, and gratitude without the performance element that comes when a camera is capturing the moment.
"Thank you for being here."
If we are fortunate enough, each of us will reach that season in life when we spend more time saying goodbye to friends than we will reuniting with them. Being present, with a sound mind and a healthy body, is a blessing, a gift that is not promised today or tomorrow.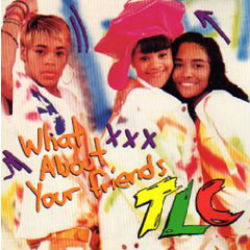 While it is essential for each of us to recognize and appreciate the gift of our own being, it's also important to take time to appreciate and celebrate the presence of our friends and family.
"Thank you for being here."
Technology has enabled us to be virtually here at all times, we're just a FaceTime, Snapchat, and Periscope-icon click away. But in this modern world, it is getting harder for many of us to be physically here. Whether because of our careers, our family responsibilities, or our lack of free time; as we get older it is harder to carve out time for face-to-face interactions with friends and extended family. It can become tempting to settle for social media relationships. To let posts & tweets replace calls and visits. To let liking a photo replace giving – and receiving – a hug.
I thank those two women for being here today.
– Day G.
Host, Class of Hope & Change