"Ain't it fun / Livin' in tha real world / Ain't it good / Being all alone" 
Those are lyrics from the chorus of Paramore's 2013 hit song Ain't It Fun which – in my opinion – remains un-dethroned as the best graduation anthem of the past few years. The song is an ode to all the bright young faces who've just passed through the turnstiles of school, and into The Wonderful World of Adulting.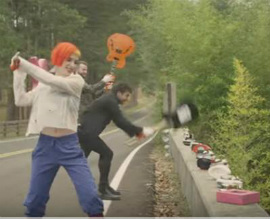 For the record, I don't endorse smashing anything on highway overpasses (at least not without a production budget & city permits). But the image above captures the feeling many members of the Class of 2016 will undoubtedly encounter during the coming years.
When it comes to finding employment after graduation, it's still a "Best of Times, Worst of Times" job market in the U.S. The upside is that today's graduates have many more paths to finding income, fulfillment, and/or employment than their older siblings and cousins had when they started out back in the prehistoric, pre-smartphone years of the early-to-mid 2000s.
So, Class of 2016, whatever your "it" is:
Find it. Do it. Become it.
For most of you this will not be easy. Many of your life journeys will take you places where your parents, teachers, and friends have never been. For some of you, the people who you've looked to for guidance and direction your entire life – as much as they love you and want to help – simply may not have the information, experience, or connections to help you in this next chapter.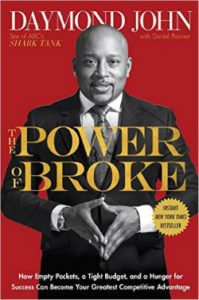 One of the keys to success in the next stage of your life is continuing to seek and absorb new information. A good way to start is by reading the book The Power of Broke by FUBU Clothing founder and Shark Tank co-host, Daymond John. For full disclosure, I've never met Daymond, nor am I being paid to promote this book…but I am ready to entertain offers! Lbvs…hit me on Twitter (@classofhc).
The book is equal parts inspiration and information. This book is targeted to aspiring entrepreneurs, but given the direction of the global economy; I believe this book applies everyone who has to work in order to eat. The book shares the stories of different people – including Daymond – who took what they had (which often wasn't much) and created successful businesses and fulfilling lives for themselves.
For me, this book presents new grads with the kind of mindset which will enable them to be producers, creators, and owners in this emerging economic order. The decades-old wisdom of "get an education, get a good job" is quickly approaching its expiration date, and recent graduates should be entering this world with their eyes wide open.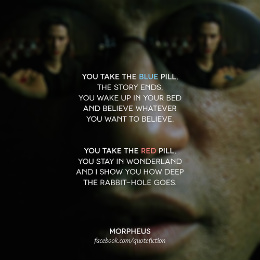 Now that we've set the table, here are a few of the many gems of wisdom you'll find in The Power of Broke:
"So here's the big idea at the heart of this book: When you start from a place of nothing much at all, when you're hungry and laser-focused on succeeding at whatever it is you're out to do, when you're flat-out determined to get where you're going no matter what…well, then you've got a running start. You're moving in the right direction, for the right reasons."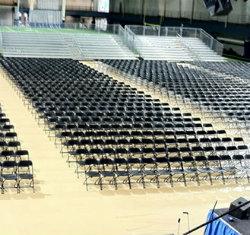 "Failure is part of the process. It's an opportunity to start over again more wisely…Become a crash dummy for yourself and you'll understand what will work. So what will you do today and expect to learn from – even if you fail at it?"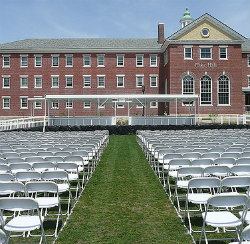 "I ran through a couple of therapists too, and I finally found one who gave me an answer that's redefined my life. And here it is: most people think that when they acquire wealth, success, getting the biggest house, starting the fastest-growing company, marrying the prettiest wife, making the Forbes list, whatever, they think that's going to transform them…
But that's not how it goes. It's anticlimactic. All of that, it doesn't change anything. The meaning of life is the process…It's all in the process, and in my case it's in my commitment to add value anytime I interact with anybody. If you can get that in alignment, find a way to help someone else while you help yourself, then everything else flows."
Congratulations graduates! Now let's get to work.
– Day G.
Host, Class of Hope & Change