Katie is from Oak Park, Illinois. At the time of her interview, she was living in the Chicagoland area and spending her days, "just trying to make the world a better place through volunteerism, and then I try to save the world at night as a superhero." You can keep up with her latest musings at her blog, Think rich/Look poor.
Katie's Most Likely To Is: Most Likely to Wonder and/or Wander
Listen to "Conversation 32 (Katie)" on Spreaker.
Katie explained why she thinks volunteering makes the world a better place:
"I spent some time in AmeriCorps (N-triple-C), and that sort of started this journey of wanting to volunteer and of wanting to get others to volunteer. I think it's just such a lovely and wonderful experience, and it definitely opens your eyes to other people and what they're going through.
Every single time I put on an event, some of the feedback that I get is that [volunteers] want more interaction with the people they're helping. And I think that's just wonderful because they want to see the people they're helping; they want to interact with them. And that just causes like a chain reaction of them caring about [the people they're serving] and their community, and the situation that they're in. So it's like you can't just remain blind to what is going on when you've actually seen people's faces. It just causes an empathy that sometimes…people lack."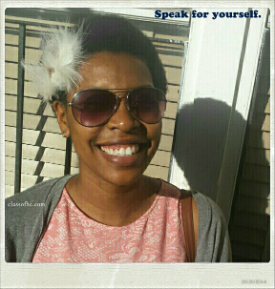 We talked about what's going on with her wondering and wandering:
"Are they mutually exclusive?! I would say either/or…wondering about the space that I'm in, and the world that I'm living in. Or [I might] just wander off and just get myself into trouble. So, it's kinda both…can I do that?!"
She spoke about the most important people she follows on social media:
"I'm going to start off with the fam. I was raised by a lot of great people. Just to see what my parents are doing, and my sisters…we're all super-close, so we're always in and out of each other's lives, and they're always super-inspiring just to see them and all that they do. It's really cool…no slackers in the family.  As far as friends, I think a lot of my friends are doing just some really, really cool things and so that's always really cool to see."
Katie explained why she doesn't follow many celebrities on social media:
"I don't follow a lot of celebrities, just because it's just so easy to fall down that rabbit hole. So easy to just look at pictures and just be like, 'oh my goodness, Beyoncé your life is just great! Like my goodness, what am I doing over here?!' But that's not the path that's for me and it's so easy to get a perfect picture and make everything seem like it's great. But you don't know the back story. You don't really know what's going on in people's lives. So [for] me, personally, I have to be very strategic in who I follow and what I do; just so I don't tend to spiral out of control."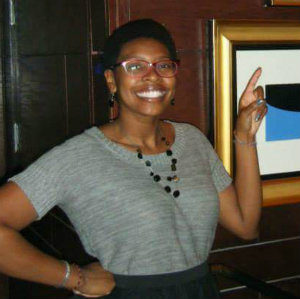 We talked about the phrase "Black Girl Magic", and what it meant to her to be raised with a strong sense of identity:
"I didn't know any other way to be. This is just how it was [in my house]. So it's kind of no surprise that we were able to be free and explore, you know, within the realms…[my parents] weren't just letting us run all over! I think my parents were very good at just making it known that we were loved and giving us a path to finding self-love as well. Just loving who you are and who you are becoming.
I always had black Barbie dolls growing up. I know that with a lot of young African-American girls [there's] that whole crisis of just not looking like people on TV, or even your toys [not] looking like you. So my parents kind of spearheaded that. It seems very simple…and it's amazing because that's all I've ever known. I've always known that Black girls are wonderful and amazing because that's what I grew up around. I grew up around these wonderful, amazing women."
Katie spoke about what she sees right now in her city and our country:
"Unfortunately, it's really not the best. And it's very hard to see. You know, it's like 'No Indictments Again'…it's like [an] every single day sort of thing. And it's really hard to see. And it wears you down…I go out into the world, and I'm like 'oh, I'm from Chicago' and people are like 'oh my gosh, are you okay?! Are you scared?!' I love the Chicagoland area. So, it's not the best. And that's because that's what's being advertised.
There's just a lot of fear and people are just so fearful. And they don't see any hope. I definitely see the fear, but I also see the hope."
Listen to our full interview with Katie
Check out some of the organizations that inspire Katie: