Christina is from the Chicagoland area. At the time of her interview, she had recently moved into her first home in the western suburbs of Chicago.
Christina's Most Likely To Is: Most Likely To Be In School 
Listen to "Conversation 21 (Christina)" on Spreaker.
She shared some of her memories from the childhood years she spent in Indianapolis, Indiana:
"We lived in the area where a lot of the [Indiana] Pacers players lived… So the Pacers used to come to our school for reading programs. Reggie Miller and all the [Pacers] players use to come and do assemblies, and encourage us to read.
…it wouldn't be all the players at one time, but there would be a group of them and they would come and talk to us. Sometimes they would stay after, and you got to shake their hands and get their autographs and stuff like that. I don't remember if I got anyone's autograph, but it was fun…it was cool."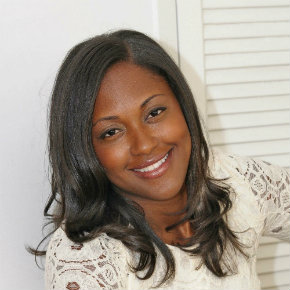 We talked about her life as a "career student" and the setbacks she overcame to reach her career goals:
"I feel like I'm always in school…always working on another degree…It started off with [me wanting] to get to the point where I'm satisfied with what I do…and when I finished college I had an idea of what I wanted to do…I always wanted to be a doctor, and it kinda just stuck with me. I knew I wanted to be in the medical profession.
…[During] my junior year I had to have a surgery, so I couldn't take the [preparation] course you needed for the MCAT [exam]. I couldn't take that test, which you needed to apply to medical school…[so] I got into education and I did that after I graduated for seven years.
Then I left, I moved to New Orleans, and did a masters' neuroscience program. When I was there I did an internship at a hospital [where] I was introduced to the field of nursing…and nursing focuses on education. Being in the education field, and always being in school…this was more of a fit for me."
Christina explained where she gets the strength to deal with life's challenges:
"I think part of it comes from my base. I'm spiritual…I've grown up in church…and just being able to pray about it. And then [there's] my base as far as my family and friends, who've always been supportive. My parents are really supportive…and then I had my daughter in 2009 and she was really like a support too.
I knew I wanted to be able to tell her [that] if you have something you want, a goal that you want to have, you need to work towards it. You know, people say that there's more than one way to skin a cat, so [there might be] a different route you have to take to get to the end goal, but you have to do what you need to do."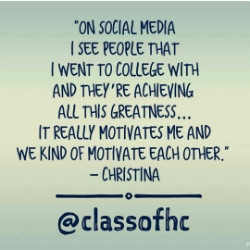 She talked about her circle of friends:
"I still keep in contact with people I've grown up with, high-school wise…I went to Howard [University], and that's a good support. I'm lucky to say that I went to an HBCU [Historically Black College & University] and I'm able to have connections with everybody all over the world.
So I feel like wherever I go, I know somebody there who went to Howard and that's kind of motivating to me also. So on social media and Facebook, I see people that I went to college with and they're achieving all this greatness…it really motivates me…and we kind of motivate each other."
We talked about what she sees when she looks at her city, and at our country:
"I was just posting about this the other day. I was listening to the radio, and they were talking about how so far in Chicago we've had over 1,000 shootings and it's only June…so when I look out into the city, it kinda makes me nervous…
Chicago is such a great city but we just have this violence that's going on…That's why I feel like it's important to get involved in the community and that's why I volunteer."
Listen to our full interview with Christina
Check out some of the organizations & programs that inspire Christina: