Mikal is from Toronto, Canada. At the time of his interview, he was living in New York City and spending his days "hoping Kanye [West] will call and sign me."
Mikal's Most Likely To Is: Most Likely to Eat a Bowl of Cereal Before This Episode is Finished
Listen to "Conversation 20 (Mikal)" on Spreaker.
We talked about what it's like to be from Toronto, "post-Drake":
"Now that I give people [the] response that I'm from Canada, there's always a Drake joke or something. Prior to that, there were jokes about South Park…or you get the 'eh'… or [references to] drinking 'pop'…Tim Horton's…something. Now it's great, being Canadian…there's nothing like it."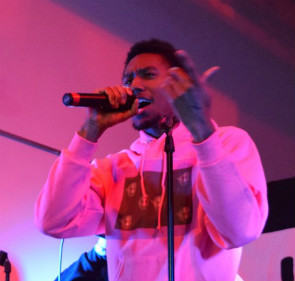 He shared his favorite cereal combination:
"I like my cereal soggy…I like Frosted Flakes mixed with Honey Bunches of Oats. You get the honey clusters with the sweetness of Frosted Flakes…it's a great mix. Sometimes I'm into Corn Pops, or the smores cereal…it changes basically by the week."
Mikal discussed what he has learned from the most important people he follows on social media:
"I think that [it would] probably be Childish Gambino, even though he doesn't post anything. I think he's mastered social media to the point where it causes his audience to react to him, as opposed to him having to react to the climate of the world.
So when he's ready to work on an album or anything, then he has complete control over the masses. He can just put something out and everyone is going to direct their attention to him, just because of the fact that he hasn't been saying anything and it's just been boiling for all of us to know what he's been thinking of."
He shared some of his thoughts on placing labels on different types of hip-hop:
"I don't really buy into the sub-genres of hip-hop…the conscious or the trapper-rapper kind of the thing. I mean, it's all creative art. Some people choose to do it one way, some people choose to do it another.
I don't think that being a conscious rapper is better than speaking on being from the trap, because they're both spreading a message that people can connect with."
"In music today, the way that it is, it's heavily built of the internet and it's heavily built off of connections. So, separating artists like that, it kinda kills what the genre is about, and what the genre is trying to build. So I don't think rap should be separated like that."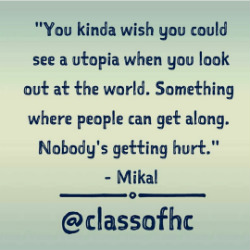 Mikal reflected on some of the people who were a positive influence on him during his teenage years:
"There were a lot of great role models [at my high school]. Maybe I didn't appreciate that at the time, just 'cuz I was a little bit younger, I didn't know as much and I didn't know how to appreciate that at the moment…Brother [Learie] Corbin – he's since passed – he was a great influence on us.
He used to come out to some of our shows. He always showed us love and he would mentor us and give us great advice. And I think that had a huge part in developing the man that I've grown into. Through college, and to the point where I'm at now, I always kept his words with me and I always respected the man that he was.
Having role models like that can definitely help build you…turning that awkward young man into the stud that I am now wasn't an easy task!"
Listen to our full interview with Mikal | Keep up with his latest music at Mouse Sucks on Spotify!