Shantel is from Oak Park, Illinois and was living in the western suburbs of Chicago at the time of her interview. Her days were spent "going to work, coming home, trying my best not to bring any of my work home…and on the weekends, making sure I find somewhere really good to eat."
Shantel's Most Likely To Is: Most Likely to Spend an Obscene Amount of Money on Food
Listen to "Conversation 18 (Shantel)" on Spreaker.
We talked about what amount of spending counts as an "obscene" amount of money for her:
"If I'm really in the mood to treat myself to really good food, I don't mind dropping $35-plus on my meal. That might just even be the main meal part, and that's not including maybe getting an appetizer, maybe getting a drink.
I'm at that point now where I'm like: You know what, I'm going to spoil myself with really good meals."
Shantel spoke about the most important people she follows on social media:
"I do follow my friends and some of my family…especially family that have moved away, or the cousins who are like 20 years older and already have families established…just to see what's going on with them and connect.
I do follow a lot of people who post a lot of different scriptures and encouragement from the Bible. And another one is Humans of New York…I really like them on Instagram."
She shared some of her earliest memories of Twitter:
"I just want to let everyone know that in my spirit of semi-hipsterness, I was on Twitter…at the beginning of Twitter…by myself…no one else. I feel like I was in the first class [of people to join Twitter] because none of my friends, none of my siblings, none of these people [who] I know now [had an account]…
I was like on there by myself one summer in 2009. No one else was on with me. Three months later, everybody came and I was like: Oh, so I have to go get it again!"
Shantel talked about the influence street wear culture has had in her life, and she listed her top sneaker purchases so far:
"I have three pairs that I was like 'Yes!'…there was a pair of high top Supras. This is before Kanye wore them but no one paid that much attention, but before Lil' Wayne started wearing them and then everyone paid attention…those were my ones like: 'No one else is walking around with Supras right now!'
The second were some high top Nike Dunks that had cherries all over them. Those were the sickest shoes ever. I've never seen anyone else walk around with those shoes…
My last great purchase of some kicks…was the Raging Bull package of the Jordans, No. 5. You had a black one, and they were reflective with the waterproof material…and you had the red suede. I was never a big Jordans fan until I [saw] them, and it just stopped everything."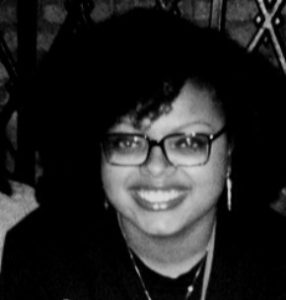 We talked about the things that have stayed consistent in her life:
"Another thing that stayed extremely constant was my relationship with my family…with my parents, with my sister.
Some siblings are super-close and they do everything together, all the time. Me and my sister may not [be together] all the time…but definitely, we'll stop and be like, 'you and me need to go have dinner together.' I feel like I'm still very close with my sister, [we] still have a lot of good conversations…a lot thought-provoking conversations. 
And then with my parents, [my] biggest supporters…my parents did not go to college, but they are so encouraging with education. To see what me and my sister have achieved education-wise, and how that makes them so happy and proud, that was enough for me."
We discussed her thoughts about the current state of Chicago, the U.S., and her generation's ability to unite and bring about change:
"My generation, I'm hopeful that we will keep it going. That we won't get content and then not really strive for a true change. I know I'm not out there [at] the forefront with picket signs and out there yelling and protesting – I applaud those that are – but like I said, I'm an observer.
I'm in the back. I'm watching. I'm reading the articles. I'm trying to do my little bit of digging and getting the research so that when I do post something, I have some accurate information…
So I encourage [us to] continue, but we've got to really educate ourselves, and educate [ourselves] on [what] is the best way to break down that system. That system that is so negative, and so full of hatred.
I know it's going to be a process, it's going to take time, but I hope and I pray that we continue to want to break it down and not just be in this trending moment of the year."
Listen to our full interview with Shantel
Check out some of the people who inspire Shantel: