Massamba was born in the U.S., and spent his childhood in Senegal and New York City. He was living in New York City at the time of his interview. His typical daily schedule was "work, work out, pray…and movies."
Massamba's Most Likely To Is: Most Likely to Affect Many People, Especially Teenagers
Listen to "Conversation 17 (Massamba)" on Spreaker.
He explained why he plans to focus on teenagers specifically:
"There is a saying that if you really influence someone [in their] early teenage years, it's like writing on a stone. You can break the stone, but the writing will never go away.
But if you wait until they are an adult, then it's like writing on a moving wall. As soon as you stop writing, the writing just disappears."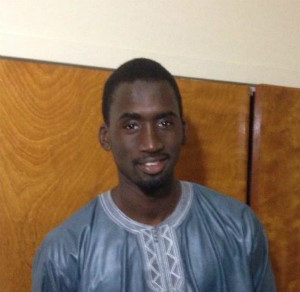 Massamba reflected on what gives him the ability to connect with teenage youth:
"I think it's my upbringing. I spent all of my childhood back in Senegal. I came here when I was in the 11th grade. So pretty much…the first two decades of my life I spent in Senegal. The experience that I saw there was that we are very much involved in our children's lives.
Over there, we have much less access to technology, movies, and stuff. But we have a connection with our brothers and children. They see us as their role models instead of artists and stars… So when [we] came here, we don't have that same culture as we had already, but at home our parents and I are trying to foster that environment."
We talked about the reasons for the nearly worldwide acceptable of American pop culture & entertainment:
"I think the reason is because naturally, we like things that make us happy. We like pleasure and happiness naturally. In Western culture – from my understanding – we have a lot of freedom here…now if you go to places like Africa, we are instilled to behave in certain ways that are not always part of our natural [tendencies].
Back home, we are instilled with the mentality that…sometimes you have to pray for your future. And praying for your future means studying very hard, making a lot of sacrifices…not having as much fun as we'd like, [and] that is against our nature.
On the other hand, here in the Western culture, it's much more free than that. I think the main reason why the Western culture is taking over when it goes to other places, is because it's more linked to our natural ways."
Massamba talked about the benefits of traveling, and shared some his experiences from his time studying in Sweden:
"It's priceless to travel. I think it's one of the biggest gifts in life. Each country has their own culture. When you travel you get to see a country that is totally different.
You get to see people that have different mentalities, different routines, different values, and different views of life. So when you travel you learn more…you get to find yourself."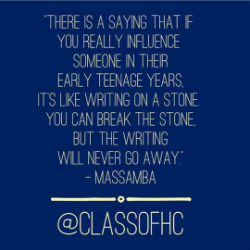 We talked about what he sees when looks out at our country, and at our world:
"Right now, I think there's a big misunderstanding and disconnection at the same time…I think the world is clustered into different groups – the developed countries, the underdeveloped countries, and the Arabic-speaking Middle Eastern countries…I feel like each one of these groups has a misunderstanding of the other [groups].
I don't think we fully understand them… [who] they are…what they need. And I believe sometimes we purposefully try not to fully understand them. Each one of us, we try not to really understand the other one."
"I think the main reason is that each one of these clusters thinks they have the right lifestyle, and [the] right culture, and [the] right religion, and [the] right views. I think that's the main, number one – if not the only – reason why you have this disconnection."
Massamba ended our conversation by asking if he could have the last word…and he did:
"My last word is that I would [encourage] people to travel more and be more curious….Have the habit of double-checking. Be more curious, [don't] just listen to whatever [is being] presented."