Leodus is from Chicago, Illinois, where he was still living at the time of his interview. He spent his days "renting [out apartments], doing construction, talking to tenants, talking to investors, and building this startup I have called Styleteq."
Leodus's Most Likely To Is: Most Likely to Become a Billionaire
Listen to "Conversation 14 (Leodus)" on Spreaker.
We talked about when he became interested in running his own business:
"I always knew that I would be involved in entrepreneurship and real estate my whole life…I tried to become creative and figure out what [business] I could potentially start that [could] run itself.
I feel like, to become rich, the blueprint if you had a few books to read that are the go-to manuals for [doing] it, in my opinion are Rich Dad, Poor Dad, Real Estate Riches, and The Little Red Book of Selling. Those three books, if you just went and bought three books, you should be able to come up with something."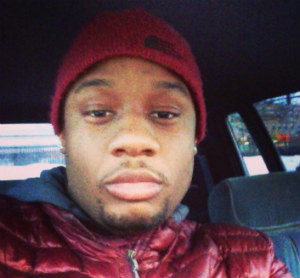 Leodus explained how, at 18 years old, his perspective on college was different from many of his peers:
"I knew that college was just a backup for me. I had entrepreneurial parents. So, I never saw them have to get up and go to work. I never saw them get fired or laid off. I've always seen them getting up when they got ready, and coming home when they got ready.
If they wanted to have lunch at home every day, or wear sweatpants to work, I've never seen them have to do anything. So when somebody is watching that their whole life, they don't think it's impossible to have their own business."
We talked about how learning from the example of successful entrepreneurs motivates him to succeed:
"I'm a student of the game, so I'm always trying to make myself better. There's no reason to reinvent the wheel. If somebody is doing what you want to do, then you should probably do what they do, on a daily basis.
…I look at things like this, you know Mark Zuckerberg is my age. He started Facebook when I was in college. He has 30 billion dollars. He's a smart guy, but I don't think he's that much smarter than I am. If you think about it, 10% of what he has would be $3 billion, and so 1% would be $300 million.
So I'm like, 'hey, I'm not 1% of this dude?! I can't get $100 million?!… I can't get $50 million?!…I can't get that?!' No, I don't believe that. I think I can do it. I think you can do it. I think anybody that wants to can do it…why not?!"
Leodus talked about his journey of personal growth since he graduated from college:
"I think I had a lot of raw talent, but I didn't know how to really utilize it. I didn't know [anything]. I look back, and I'm like, when I got out of college I didn't know [anything].
I didn't know anything about life, business, nothing. But I wanted to know. So, I made it my business to find out everything I needed to find out."
 We talked about what he sees when he looks at his city, and our country:
"I think everything is wide open man, because there are a very small percentage of people actually doing things. You see a lot of people showing things, and trying to make things appear to be a certain way, and they're nothing like that…to make other people feel bad or to be up there with the Joneses.
Most people out here are trying to make you believe that they are doing something that they are not. And the people – to me – that are out there making the biggest moves are not out there trying to show you anything."
Listen to our full interview with Leodus
Check out some of the organizations & people that inspire Leodus: